Free! UK Delivery for all orders over £50. Shop here

Sales tel: 0845 899 5010
Careers & Recruitment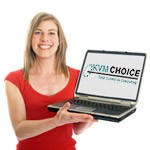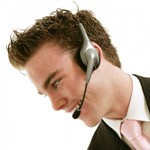 If you have an enthusiastic attitude, a willingness to learn about new areas of technology and would like to work as part of a friendly team then we may be able to offer you an exiting opportunity.
We are particularly interested in people with experience in a Sales or Technical Support, or Customer Services roles in the IT industry, most importantly you will need to be highly motivated and keen to learn about new technologies to continue to provide our customers with the dedicated service they expect from us.
Current Vacancies : Internal Sales Support.
To find out more and discuss the future opportunities contact us by phone or post your CV to :
HR Manager
KVM Choice Ltd
Unit 3 Kingstons Industrial Estate
Aldershot
Hampshire
GU12 4YA
Or Call us now on telephone: 0845 899 5010