Shop By Manufacturer Ranges
KVM Featured Product

Adder DDX10-IEC ADDER VIEW DDX10 Flexible 10-port KVM matrix switch for DVI/DisplayPort/ VGA USB and audio KVM Choice recommend the New Adder Digital KVM Matrix Switch DDX10 ( 10 ports and So Flexible ! )
At the great price of: £995.00
Find out more.
KVM On Offer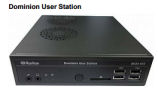 Raritan DKX3-UST Dominion KX III User Station KVM Choice's Product of the month Digital User station for Raritan Dominion DKX3 KVM Switch units IP based HD Resolution
Only: £644.69
Find out more.
KVM Switch - Shop by KVM Switch Category
A KVM Switch is a switch device for the Keyboard, Video and Mouse ports of computers allowing a user to control different or additional computers from their same keyboard, monitor/screen and mouse. We offer many KVM solutions. Some models of KVM switch can also switch the connections of Audio ports and Full USB for other devices such as printers and memory sticks. KVM Switches vary from desk units with as little as two PC's or Macs to Data Centre switches with multiple simultaneus users and connection to many servers with the addition of high security SSL KVM remote access over IP User capabilities.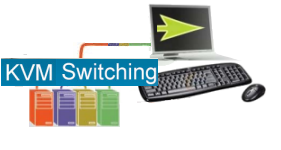 Desk Top Basic KVM Switch

2 Port - all types

Cable KVM Switch

All Cable versions

Super small and compact

DVI & Digital Video KVM Switch

DVI Port KVM

Multiscreen KVM Switch

Dual Screen c

High Security KVM Switch

Now recomended for Government, Military, Police, Power stations and Utilities to fully separate computers from open networks

KVM Switch options by Keyboard Port type

PS2 User Port Industrial

Rack Mount KVM Switch

19" Rack Mountable 8 Port

Rack Mount KVM Switch with Console

Matrix - Multi User KVM Switches

IP Access KVM Switches

IP Secure Access plus local control

Access computers from upto 300 Mtrs away over UTP or Fibre Optic for even futher distances.

Special offer prices on leading KVM brand Promotions and Manufacturer Clearance.

Grab a bargin while still available.

KVM Cables of all lengths for all brands

Share a Single PC,

Allow more user's to share the same Computer great for so many applications.

Or see KVM Matrix Switches: (2+,4+,8+,16+ KVM Users)


Find a Leading brand KVM Switch with specifications to suit from Home, small business to Professional Datacentres. In order from small to large.

Remote Single Computer Control

Military Grade IP SSL Secure + built even with additional modem for world-wide access to remote Servers or Data Centres

KVM User Accessories

(eg Rack-mounted

KVM consoles, the 1U Dataroom access point with minimal rackspace)

All Keyboards

Suitable racks to hold servers and have KVM Access in your chosen & perfect way

Rittal TE7000 Super Deal Server racks

* Check out the new Rittal TE prices

Multiple Site - Central Management Secure access to multiple KVM switches and Servers. Remote KVM management giving easy direct access to all your servers

IP Control Power Outlets with Port Monitoring

Environmental monitoring Sensors:. Temperature, humidity, power, and more