Free! UK Delivery for all orders over £85. Shop here

Sales tel: 0345 899 5010
EDGE Computing: Data Centre Solutions
---
On Premise Control for SME Business
---

Assembled by fully trained engineers, Supplied to your location, plug in, and go or on site installation and configuration services can be provided.
All Cabling consists of IEC Lock Locking Power Cables & PatchSee Intelligent Patch Cord. Also provided is Aten's Free Eco-DC Energy & DCIM Management Software with each Aten PDU. Compatible Environmental Monitoring & Sensors are also available.
Each Solution is for Demo Purposes, Contact us for Bespoke Solutions, and see below for the list of configurable options.
Configurable Options:
Example Solutions:
i.e. 27U Colo Racks (NOT TO SCALE)
Further Examples:
i.e. 42U Server Racks (NOT TO SCALE)
Eco-DC (Web GUI)
Energy & DCIM Management: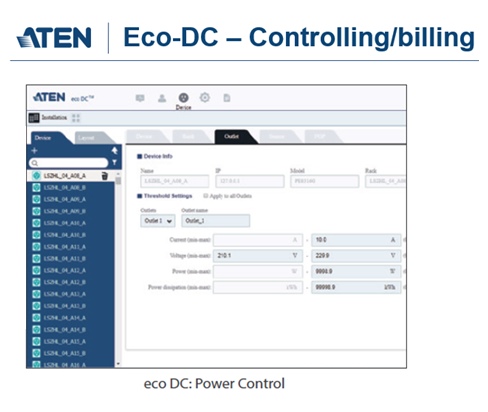 ATEN offer Eco-DC free of charge for up to 50 PDU where it can generate report (billing/thermal/energy).