Free! UK Delivery for all orders over £50. Shop here

Sales tel: 0845 899 5010
BREXIT PRICE CHANGES
Customer Information
BREXIT PRICE CHANGES - exchange rate GBP price changes
URGENT PRICE NOTICE- Due to the fall in Sterling we are currently adjusting many GBP prices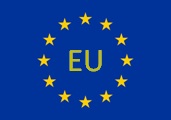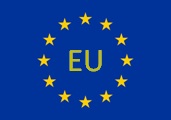 PRICE NOTICE:
We endeavour to always offer the best current price for all products and so with imported brands we work with the latest exchange rates, hence although you are getting the best UK prices available but these can be forced to change with the currency markets.
Due to the fall in Sterling we are currently adjusting GBP & EURO prices for all imported products from the USA in particular. Most pricing is now correct but the pricing shown for some products may not now be possible at that level unless we have older UK stock available. Therefore please contact us to confirm correct pricing on any US Brands or we may inform you if such an affected product is unavailable at that price. We Apologise for any inconvenience caused pricing is being adjusted as quickly as possible.
Please understand there may be many less popular items that have not yet been changed as this process is being under taken.

If you require better long term stability on these products we are also able to quote and supply these products in USD
BRANDS AFFECTED INCLUDE:
Raritan
Rose Electronics
PDU eXpert
Austin Hughes

Please note product prices are not agreed until confirmed by KVM Choice Ltd,
Orders placed online shall be confirmed if available for supply at web pricing.
Ordered product pricing is only valid once confirmed as an accepted order directly by KVM Choice Ltd as available by email at time of order processing. KVM Choice Ltd reserve the right to cancel and credit any orders they cannot fulfill.