Free! UK Delivery for all orders over £50. Shop here

Sales tel: 0845 899 5010
KVM Choice: 'AV Choice'

Total Control in AV brought to you by AV Choice a sales division on KVM Choice Ltd.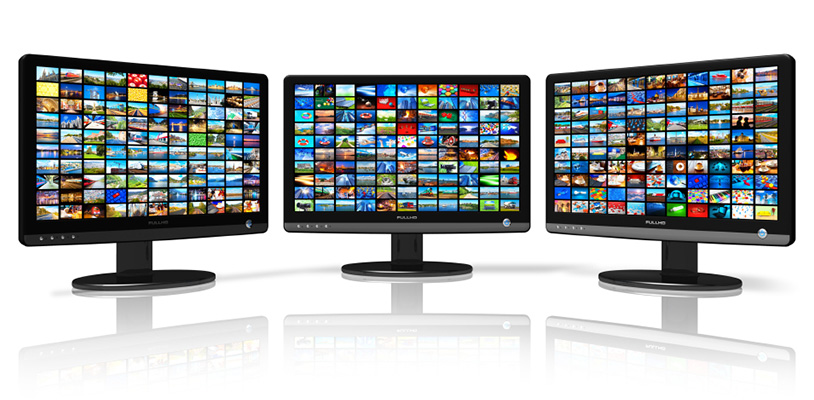 Whether it's Audio/Visual, Broadcast, Medical Imaging or Control Room environments, AV Choice puts you in control.

AV is moving into the Digital world and now blends into the computer control area. However the big difference is the interest area of the communications. This AV Choice Section brings you an easier navigation to the parts that we feel are particularly interesting for the AV sector concentrating on the highest quality VIDEO and AUDIO signals for distribution, conversion matrix control and more.
AV Products Range:
AV & Matrix, Switches, Extenders, Splitters...
Equipment used to Extend your Audio & Video signal allowing conection to travel further distance maintaining quality

The Selection of your chosen source to the display, a range of switches from a variety of manufacturers

Highest grade Video Control, 4K Compatible 1 input 3 Output splitter chassis

Multiple sources to Multiple displays from a central control point with the the ability to route any input to any output or to multiple outputs at any time

One image output / created onto multiple screens with matrix configuration providing maximum flexibility, Seamless switching

SDI is a one-way, multiplexed protocol designed to carry the highest quality video, audio and metadata over a coaxial cable or fiber

DVI extenders

Equipment used to Extend Video signal allowing higher quality conection at greater distance

VGA splitters

Equipment that Splits Video signal from a single Input source to multiple output sources

The Selection of your chosen video source to the display, a range of switches from a variety of manufacturers

The Video Wall Switch allows multiple computer monitors / video projectors tiled together contiguously in order to form a single screen

AV over-IP devices allow audio and video signals to travel via IP - on the internet

With the latest broadcast equipment fantastic setups can be achieved with the minimum of disturbance to your site premises and remote IP technology.

To find out more about our AV Range search by manufacturer, or contact us directly...

Call : 0845 899 5010

Email : sales@kvmchoice.com