Free! UK Delivery for all orders over £85. Shop here

Sales tel: 0845 899 5010
ATEN SPECIAL 'VM' BUNDLE
---

HDBaseT Package Solutions

---

ATEN Modular Matrix Switches
With the continuation in demand to actively enhance customer engagements through the use of video wall or digital displays, ATEN has designed several HDBaseT Package Solutions to help decision makers and installers with the most common solutions with savings of up to £1000.
(Further discount is also available upon product registration as well as extended manufacturer warranty up to 5 years on request.)
VIDEO WALL PACKAGE
Experience seamless switch technology for continuous video streaming, real-time control and stable signal transmissions.
Checkout Aten's latest models like the multi-award winning VM3200 Modular Matrix Switch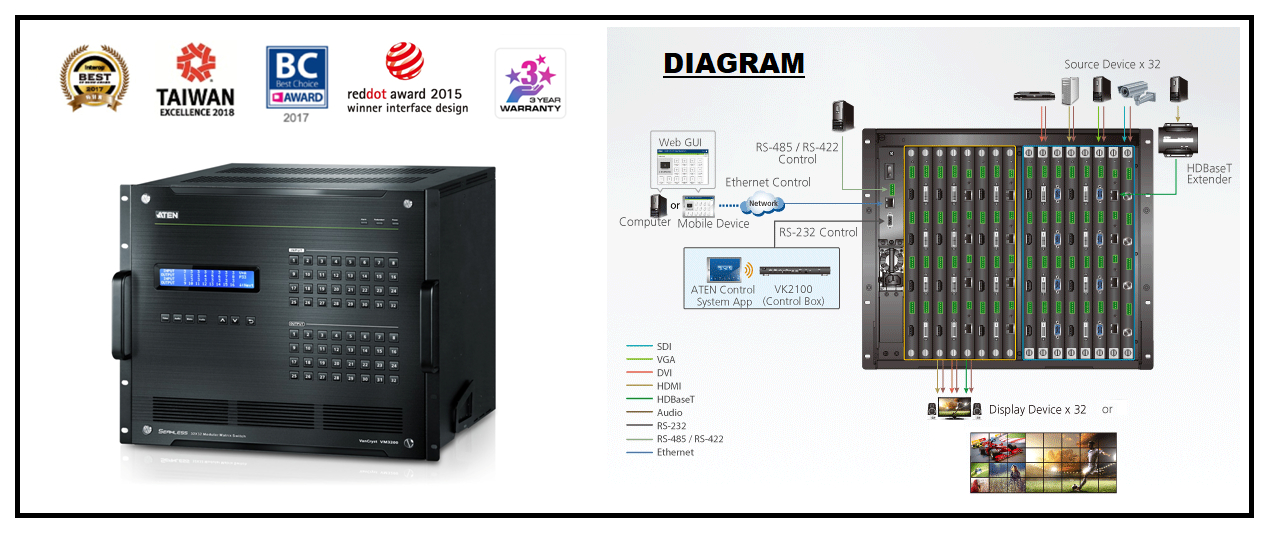 DIGITAL SIGNAGE PACKAGE
Distribute contents seamlessly with ease with bi-directional control of sources or display devices.
CONTROL SYSTEM PACKAGE
Instant content switching without delays and highest quality display with centralised control of hardware devices.