KVM Choice: 'New Products'
---

Checkout the latest innovations and advances including highlights from our top manufacturer brands

---

Here at KVM Choice we always find new ways to make purchasing the latest and best Computer Control Equipment an easier process. Accessing our site online can make your life a whole lot easier from a few simple clicks to the checkout on site or calling us directly to order over the phone.
Newly Released Products & Highlights:

---

---

---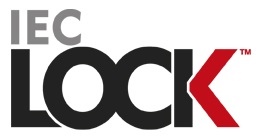 ---

---
UltraVista: 4K UHD Video Wall Controllers (

NEW

)

VWL-T222-4K-DV (4K UHD)

VWL-G122/4K60 (4K @60Hz)

RackView: Side Opening LCD KVM Rack Drawers (

NEW

)

UltraVista Pro: Image Processing Video Wall (

NEW

)

Modular System: VWL-CH-DP

CrystalView: LSOH Active Optical Cables (

NEW

)
---
---
Please Note : The majority of products listed on this page were designed and released within the last couple of years and are a 'new technology' others are highlighted for specialist functions as a relatively new technology designed and manufactured within the last few years.