Free! UK Delivery for all orders over £85. Shop here

Sales tel: 0345 899 5010
KVM Choice: Secure KVM Switches
Secure KVM Solutions: Secure Desktop KVM Access & Secure IP Remote Access

High Security for both local Computer Control and IP Network Computer Access.
More secure control of your computer systems with higher levels of encryption, anti-tamper, & hacking prevention
Secure layers of access, with additional control services for you to decide the limits of your protection
Highest levels of security testing: Tempest Security, NATO SDIP, EAL2 - EAL4+, NIAP PP V3.0 & NIAP PP V4.0
Secure your Peripheral Control between Multiple Computers and Devices for maximum Secuirty


Secure KVM switches allow computer peripherals such as keyboard & mouse to connect securely to a PC, ports are isolated between networks ensuring no data is leaked between the ports and potential threats, this sometimes done by changing circuitry to light diodes. Secure KVM Switches must truly break the connection to previous channels before reconnecting to the new chosen channel/port. In order to design a optimal environment to making mission-critical decisions, organisations must consider both desktop ergonomics and the user experience. Secure KVM switches provide a user-friendly and ergonomically optimised workspace for users operating in command and control environments. Secure KVMs come with a wide range of features and additional options to further maximize overall efficiency and security.
Example explanatory drawing: (Using ADDER Secure AVS schematic.)

Maximum Security: NIAP 3.0 / NIAP 4.0
Our Secure KVM options listed offer as a minimum NIAP PP 3.0 security certification, as wells as the most high spec security features meeting the most stringent security & control standards. The 3.0 or 4.0 Protection Profile (PP_PSS_V3.0/4.0) replaces previous standards: AL2, EAL4 and Common Criteria regulations, with stricter requirements and enhanced security assurance.
KVM - Functionality for superior operation
Easily control multiple computers through a single keyboard, mouse, with multiple video displays depending on your requirements, with absolute isolation between all connected systems.
NATO - TEMPEST Certified
Secure KVM options meeting NATO Compliance for TEMPEST Security testing and certification. Contact us for details.
All Video Signal Types available
Dual, Quad Video, DVI-I/DVI-D, DisplayPort (DP) , or HDMI. Offering the highest digital resolutions, up to 4K Ultra HD video at 3840 x 2160 @60Hz.
Secure Data Transfer & Operation with Anti-Tamper Protection
Securely transfer files between computers, while safeguarding your network from both accidental transfer, unauthorized access, or even data breaches and compromises.
True Data Path Isolation
Hardware-based peripheral isolation with no dependency on firmware, keyboard buffering or memory.
Secure Video Emulation (EDID)
Prevent unwanted and unsecure data to be transmitted through DDC lines by means of secure EDID and emulation. Our Secure KVM options are designed to learn the connected monitor's EDID upon power up allowing trouble-free connection.
Common Access Card (CAC) reader support options
Options for configurable CAC ports, supporting smart cards or biometric readers. Authenticated admins can register and assign specific peripheral devices to the CAC port.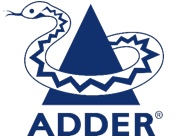 Secure KVM with superior usability, featuring configurable LED buttons, a real-time status display, and NIAP PP 4.0. security compliance.

+ NIAP PP 4.0 Certified/ or PP3.0 Versions

+ Up to 3840 x 2160@60Hz (4K Secure KVM)

+ Intuitive E-Paper Display (Real-time status)

+ Color-configurable LEDs buttons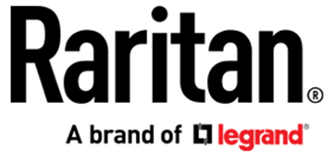 Desktop access solution for guarding against cyber intrusion for government and military agencies, PSS PP v3.0 Compliant. High res 4K video, with Multi-level Physical and Logical Security.

+ PSS PP v3.0 Compliant (NIAP 3.0)

+ Up to 3840 x 2400@30Hz (4K Secure KVM)

+ Isolated KVM ports

+ CAC authentication

PSS PP v3.0 & v4.0 Secure KVM Switches specifically designed to meet the stringent security requirement of secure defense and intelligence installations. Isolation between computer sources & peripherals.

+ PSS PP v4.0 or v3.0 (NIAP 3.0/4.0)

+ Up to 3840 x 2160@30Hz (4K UHD Secure KVM)

+ Video DynaSync™ (Eliminates boot-up display)

+ Dual displays options

NIAP 3.0, with Anti-tamper, all data relays are controlled by inverted signals, shielding outside connections. Ports use isolated data channels, the ROM is also nonreprogrammable.

Variations: DVI-I Dual / DP-DP / DP-HDMI

+ NIAP 3.0 (NEW NIAP 4.0 Models Available)

+ Largest Choice of Secure KVM Models (Full List)

+ Supports 4K Ultra HD (3840 × 2160 @30Hz)

+ Manufactured in the USA
For more Information, Quotes, assistance or advice call us on: 0345 899 5010